A STRONG PERFORMER
Hutt Old Boys Marist Rugby Club has been a strong performer in the Wellington Club competition with teams in the top three grades and good age grade sides. The Premier side won the coveted Jubilee Cup in 2007 and 2014 and semi finalist in 2009, 2010, 2011 and 2013 and has been one of the leading clubs in Wellington in recent years. The Club's top Colts side has reached the Colt's A grade final six times in the last ten years. The U19 side won its division title three years running from 2010.
HOBM has 6 senior teams plus a large number of junior teams to cater for all ages.
The club welcomes new players of all ages. If you are interested in joining The Eagles, please use our contacts page.
DEVELOPMENT FROM "GRASSROOTS"
Hutt Old Boys Marist has followed a deliberate programme of developing the Club from its "grassroots" – putting heavy emphasis on age grade teams with the full knowledge that sustained success at this level will ultimately bring rewards at a higher level.
This approach has led to success with a number of club players having enjoyed higher honours in recent years, making the Hurricanes, Wellington Lions, Wellington Development and Age Grade representative teams. The Club has a current All Black in Jeremy Thrush and recent All Blacks Hosea Gear and Piri weepu became All Blacks whilst with The Eagles.
Hutt Old Boys Marist also has a strong Junior club. The Club has well-established links with a number of colleges in the Hutt Valley and provides both financial and human resources to assist these colleges in developing their rugby.
OUR DEDICATED RUGBY DEVELOPMENT OFFICER
A full time Club Rugby Development Officer, Josh Syms is employed by Hutt Old Boys Marist. Josh works actively with club players and schools, developing player skills and spreading the rugby gospel amongst students of all ages.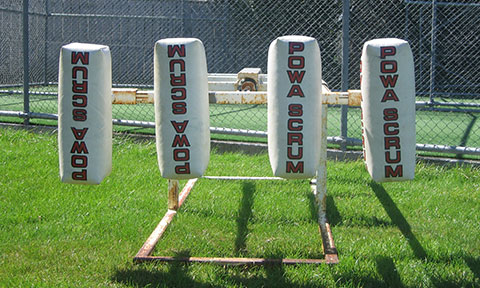 THE SEVENS
Hutt Old Boys Marist has an established Seven's programme, competing at various tournaments locally and throughout New Zealand. In 2003 the Club's team won the "Local Point" series and represented Wellington at the Singapore Sevens. In 2014 the club won the right to contest the National Club 7's Tournament in winning the Ambassadors 7's Title. The Club has a strong 7's tradition and welcomes players who enjoy this version of the game.
THE MARIST AFFILIATION
The Club is a part of the New Zealand Marist Rugby Football Federation. As part of its Marist affiliation, the Club participates each year in the Spillane Cup, a trophy played to determine the top Marist club in New Zealand. In 2008, and 2010 – 2014 The Eagles has won the Spillane Cup.
GREAT FACILITIES
Hutt Old Boys Marist has some great facilities for both club members and non-members. Based at the picturesque Hutt Recreation Ground in Lower Hutt, facilities include:
Two playing fields
Flood lit training facilities
A free cross-fit gymnasium for registered players
Indoor training facilities
A majestic grandstand with modern changing rooms and showers
Rugby clubrooms with club memorabilia and full bar facilities