GREAT FACILITIES
Hutt Old Boys Marist Rugby Club has some great facilities for both club members and non-members.
CLUBROOM HIRE
The Clubrooms is a fantastic and reasonably priced venue for all types of functions. You can hire it for birthdays, weddings, corporate events or any type of social function.
Its features include:
Capacity to hold 20 to 200 people
Located in the picturesque Hutt Recreation ground in Lower Hutt
Available for hire from Sunday to Friday (not available for hire on Saturdays during rugby season)
Full bar and catering services are available
If you'd like to find our more or hire the Clubrooms for your event, please contact the House Sub-Committee and discover our very reasonable rates.
THE GROUNDS
The Hutt Recreation Ground in Lower Hutt is regarded as one of Wellington's finest sporting venues – with three playing fields and a majestic grandstand – it has a long sporting history.
Primarily a rugby ground, The Hutt Recreation Ground, was recently upgraded for the Rugby World Cup, has been the venue for some of Wellington's premier rugby clashes. In summer the ground is also used by the Hutt Districts Cricket Club.
The ground has good quality changing facilities and is floodlit for evening trainings – it also has an artificial turf area enabling year round outdoor training.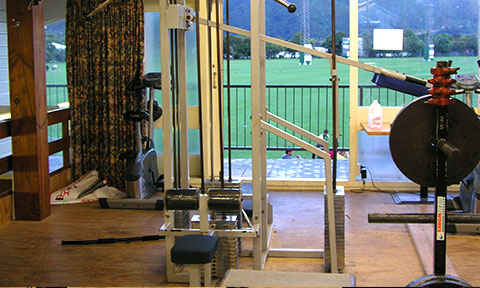 TRAINING FACILITIES
Along with the Hutt Recreation Ground, Hutt Old Boys Marist also has indoor facilities. This includes an indoor area for wet weather training sessions and a free gymnasium for financial players.
If you are a new member and not yet financial, contact the Treasurer. To book a training session, contact the Director of Coaching.